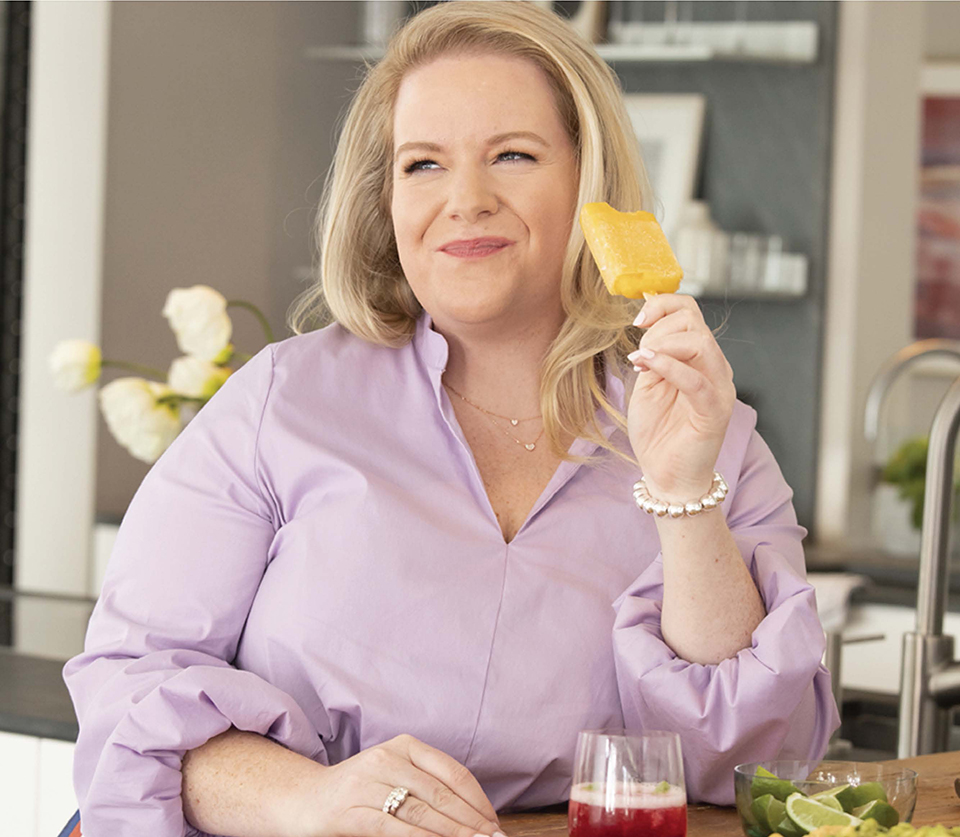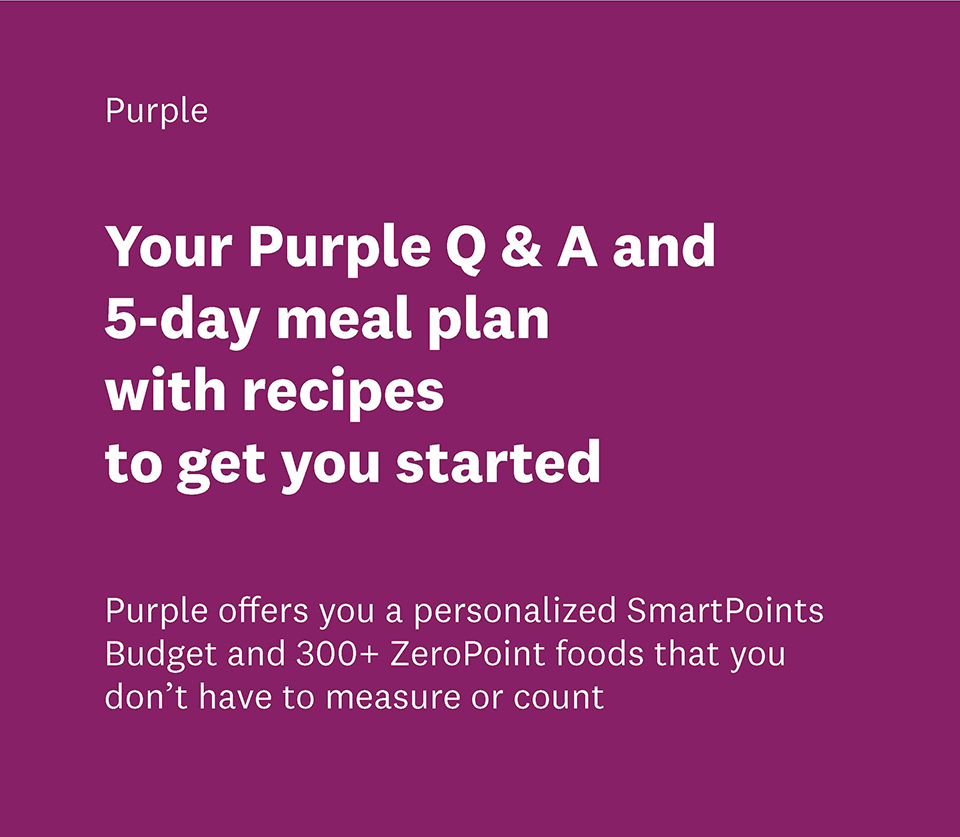 About The Purple Plan
What can I eat on myWW+ Purple? Anything—as long as it fits into your SmartPoints® Budget. Purple offers you a personalized SmartPoints Budget and 300+ ZeroPoint foods that you don't have to measure or count including plenty of fresh fruits and veggies, plus chicken and turkey breast, eggs, beans, whole grains, potatoes, and more. 
How do I know what portion size to eat?
Figuring out portion sizes plays a big part in reaching your weight-loss goals. The right amount for you depends on what you're eating and how much you need to feel satisfied while staying within your SmartPoints Budget. The best way to learn that amount is to do some measuring. Over time, you'll train your brain to serve up the right amount automatically.
What are weekly SmartPoints?
If you're new to WW, Weeklies are part of your SmartPoints Budget: Daily SmartPoints + Weekly SmartPoints = Your SmartPoints Budget. You start each week with a set amount of weekly SmartPoints that you can use any way you like—split them up and use a few each day or save them for the weekend. Don't be afraid to use your weekly SmartPoints. We've calculated them into your overall Budget and our research shows that using them won't stall your weight loss. In fact, they're a great way to keep things flexible and livable.
What are rollovers?
Rollovers are another way to have extra flexibility on WW. Rollovers give you the option of using fewer SmartPoints throughout the day, with up to 4 unused SmartPoints rolling over into your bank of weeklies. For example, say you have 16 daily SmartPoints and you use 13. We'll automatically roll over those extra 3 SmartPoints values into your weeklies. (You'll get a notification letting you know how many we rolled over.) There's nothing for you to do but enjoy them if you want to!
Why don't ZeroPoint foods need to be tracked?
ZeroPoint foods form the foundation of a healthy pattern of eating, and are "go-to" choices that you can frequently and consistently choose. They don't need to be tracked because your SmartPoints Budget has already accounted for them—it factors in that you'll eat ZeroPoint foods as part of your daily life.
Can I eat too many ZeroPoint foods?
Sure, you could eat 13 bananas, but would you want to? Probably not. And that definitely wouldn't fit in with a healthy pattern of eating. People don't tend to go wild with ZeroPoint foods, which is one reason you don't have to measure or track them. But keep in mind, they're not all you can eat. If you normally eat one banana a day, stick to that. Now's not the time to start eating four bananas just because they're zero. When you become a member, you'll get a list of ZeroPoint foods that come with the Purple Plan. If you have any questions about what is or isn't a ZeroPoint food on your plan, your ZeroPoint list will have the answers.
So, what do you get to eat on Purple?  
Plenty! Not sure where to start? This meal plan can help. 
Follow it, or mix and match. Skip the foods you don't love and dig into the ones you do. We've started with the minimum SmartPoints Budget of 16. You may have more per day—it's personalized, after all!—myWW+ has tons of other great snacks and recipes to help you stay satisfied. 
5 days of myWW+ Purple meals: 16 SmartPoints/day + 300 ZeroPoints foods
Checkout All our Purple Recipes
Real Food. Eat Out. Dine In. Enjoy your favorites while losing weight and getting healthy!
FastPass is no longer available for new purchase.


To cancel an existing subscription or for assistance and information about other membership options
call our office at 215-648-1000 during normal business hours.