SmartPoints® value per serving
Total Time: 
  1 hr 15 min   
Prep: 15 
min 
Serves: 8
A dollop of plain yogurt helps tame the heat in this Mexican-inspired soup. Not only does it feature poblano chiles and chili powder, but ancho chile powder as well. Chili powder tends to have other spices like oregano, garlic, and cumin. Ancho chile powder, made only from ancho chiles, isn't too spicy as anchos are some of the sweetest chiles out there. If you're sensitive to spice, simply add a little bit, give it a taste, and keep gradually adding until you hit that perfect level of heat. These spices wonderfully balance out the chicken, black beans, corn, onions, and fresh cilantro.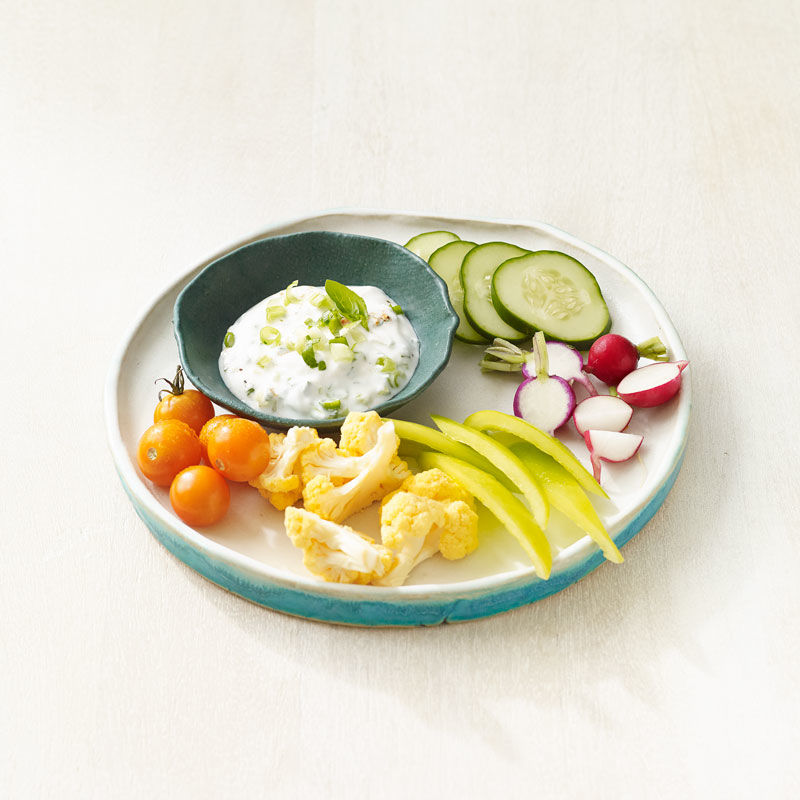 Ingredients
Plain fat free Greek yogurt
1 cup(s)
Low-fat buttermilk
¼ cup(s)
Cucumber(s)
¼ cup(s), peeled, seeded, chopped
Uncooked scallion(s)
¼ cup(s), finely chopped (plus extra for garnish)
Basil
2 Tbsp, fresh, minced
Fresh parsley
2 Tbsp, minced
Kosher salt
1 tsp
Black pepper
¼ tsp
Cayenne pepper
1 pinch
Instructions
1. Combine yogurt, buttermilk, cucumber, scallion, basil, parsley, salt, black pepper, and cayenne in a mixing bowl; chill well. Serve garnished with scallions.
2. Serving size: 1/4 cup dip