BLT breakfast cheese toast
Total Time: 
  10 min   
Prep: 7 
min  Cook:  3 min  
Serves: 1
Comforting cheese toast becomes a hearty start to the day when loaded up with lots of toppings for an open-face feast. Bacon, lettuce, and tomato are sandwich classics, though you can use any veggies you have on hand—thinly sliced cucumber, roasted bell pepper, or avocado slices are all delicious. Fresh basil or arugula leaves are tasty additions too. Lose the bacon to make this vegetarian, or swap it out for a fried egg instead.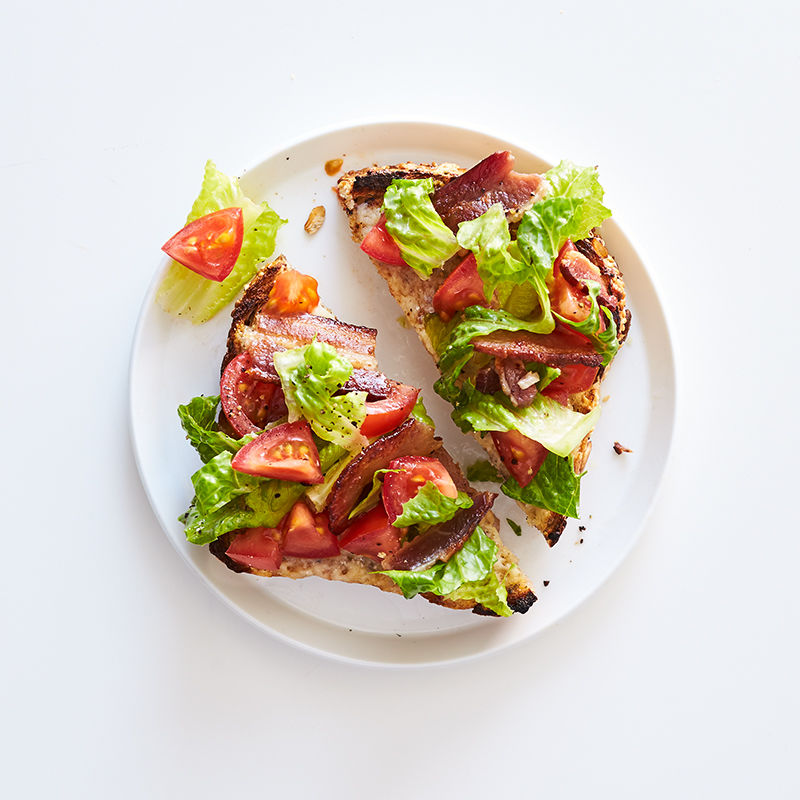 Ingredients
WW Reduced fat shredded Mexican style blend cheese
2 Tbsp
Reduced-calorie whole wheat bread
1 slice(s), toasted
Uncooked reduced fat center cut bacon
2 slice(s), microwaved or cooked in a skillet
Romaine lettuce
¼ cup(s), shredded, or chopped
Fresh tomato(es)
¼ cup(s), chopped
Instructions
1. Sprinkle cheese over toast; heat in oven just until melted.
2. Layer with bacon; top with lettuce and tomato (season with salt and pepper, if desired).
3. Makes 1 serving.