Greek-inspired veggie burger
SmartPoints® value per serving
Total Time: 
  12 min   
Prep: 5 
min  Cook:  7 min  
Serves: 1
Transform a regular veggie burger into a flavorful Greek favorite with tzatziki, roasted red peppers, and cucumbers. Stash some frozen veggie burgers in your freezer for quick and easy meatless meals. We found that toasted or grilled English muffins make a great substitute for a hamburger bun in this recipe.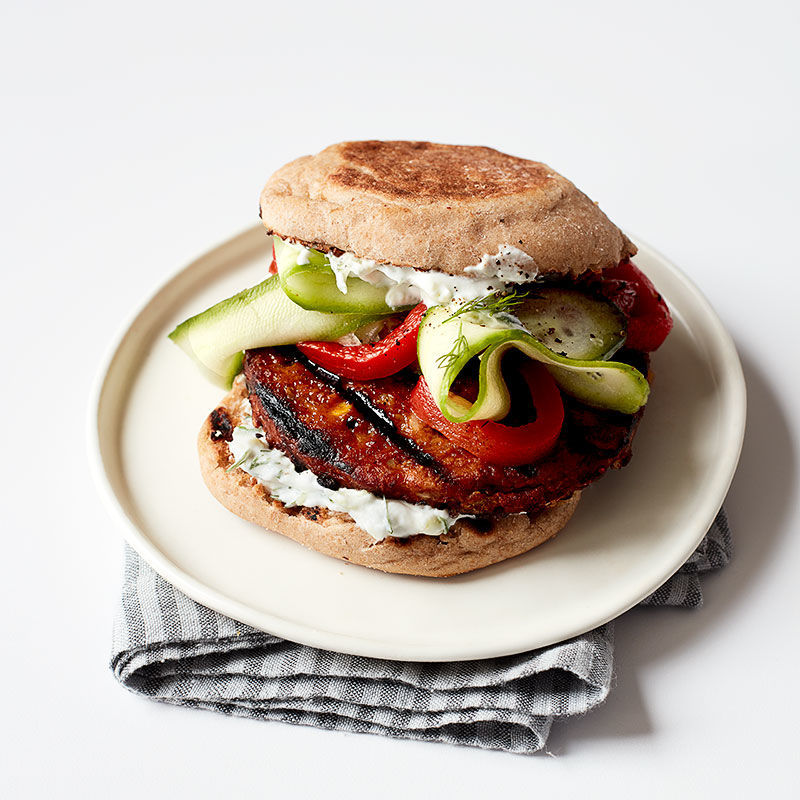 Ingredients
Frozen vegetarian burger(s)
1 serving(s)
English muffin
1 item(s), grilled or toasted
Tzatziki
2 Tbsp
Cucumber(s)
¼ cup(s), cut in ribbons with a peeler
Roasted red peppers (packed in water)
¼ cup(s), thinly sliced
Instructions
1. Grill burger until cooked through, 5 to 7 minutes. Place on grilled muffin with tzatiki, cucumber, and pepper.
Makes 1 serving.
2. Makes 1 serving.