SmartPoints® value per serving
Total Time: 
  10 min   
Prep: 10 
min  Cook:  0 min  
Serves: 8
Here's a perfect party dip that you can prepare for almost any occasion during the year. When served with tortilla chips or fresh vegetables like cherry tomatoes, carrot sticks, and cucumber slices, it's a total crowd pleaser. This dip combines all those favorite Mexican flavors like salsa, avocado and cilantro, using fat-free Greek yogurt instead of sour cream. It also makes a wonderful topping for tacos and makes serving them super easy because you don't have to set out separate bowls of salsa, sour cream, avocado, cilantro and onion. For variation, you could make Mexican turkey burgers and use it as spread.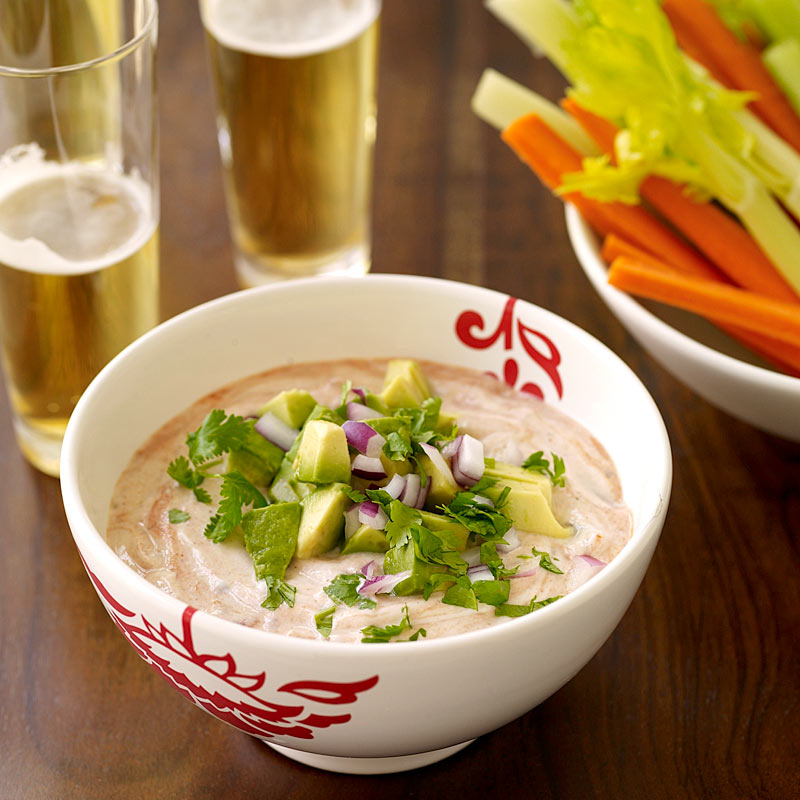 Ingredients
Plain fat free yogurt
1
 cup(s)
, Greek-variety recommended
Fat free salsa
½
 cup(s)
, hot chipotle variety suggested
Avocado
½
 item(s), medium
, diced
Cilantro
⅓
 cup(s)
, fresh, chopped
Uncooked red onion(s)
½
 small
, chopped
Ground cumin
½ tsp
Table salt
½ tsp, or more to taste Garnish
Avocado
¼ item(s), medium, diced
Cilantro
1 Tbsp, fresh, chopped
Uncooked red onion(s)
1 Tbsp, chopped
Instructions
In a medium bowl, stir together yogurt and salsa until blended; stir in remaining ingredients except garnishes. Cover and refrigerate up to 1 day.
2. When ready to serve, transfer to a serving bowl and sprinkle with garnishes. Yields about 1/4 cup per serving.