SmartPoints® value per serving
Total Time: 
  1 hr 15 min   
Prep: 15 
min 
Serves: 8
This creamy, tangy dip is great with fresh vegetables but also fabulous as a dipping sauce for baked chicken tenders and baked chicken wings. Make sure you use Greek yogurt, not regular, so your dip isn't watery, and be sure to let it chill for at least an hour for the best flavor and consistency. Spoon extra dip over grain bowls or your favorite Tex-Mex salad combos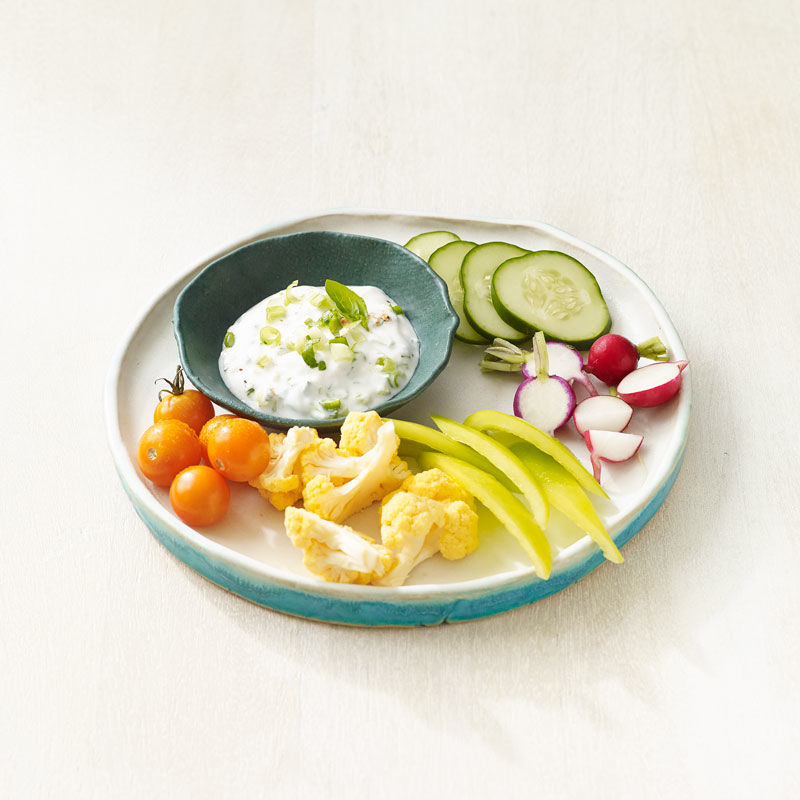 Ingredients
Plain fat free Greek yogurt
1 cup(s)
Low-fat buttermilk
¼ cup(s)
Cucumber(s)
¼ cup(s), peeled, seeded, chopped
Uncooked scallion(s)
¼ cup(s), finely chopped (plus extra for garnish)
Basil
2 Tbsp, fresh, minced
Fresh parsley
2 Tbsp, minced
Kosher salt
1 tsp
Black pepper
¼ tsp
Cayenne pepper
1 pinch
Instructions
1. Combine yogurt, buttermilk, cucumber, scallion, basil, parsley, salt, black pepper, and cayenne in a mixing bowl; chill well. Serve garnished with scallions.
2. Serving size: 1/4 cup dip