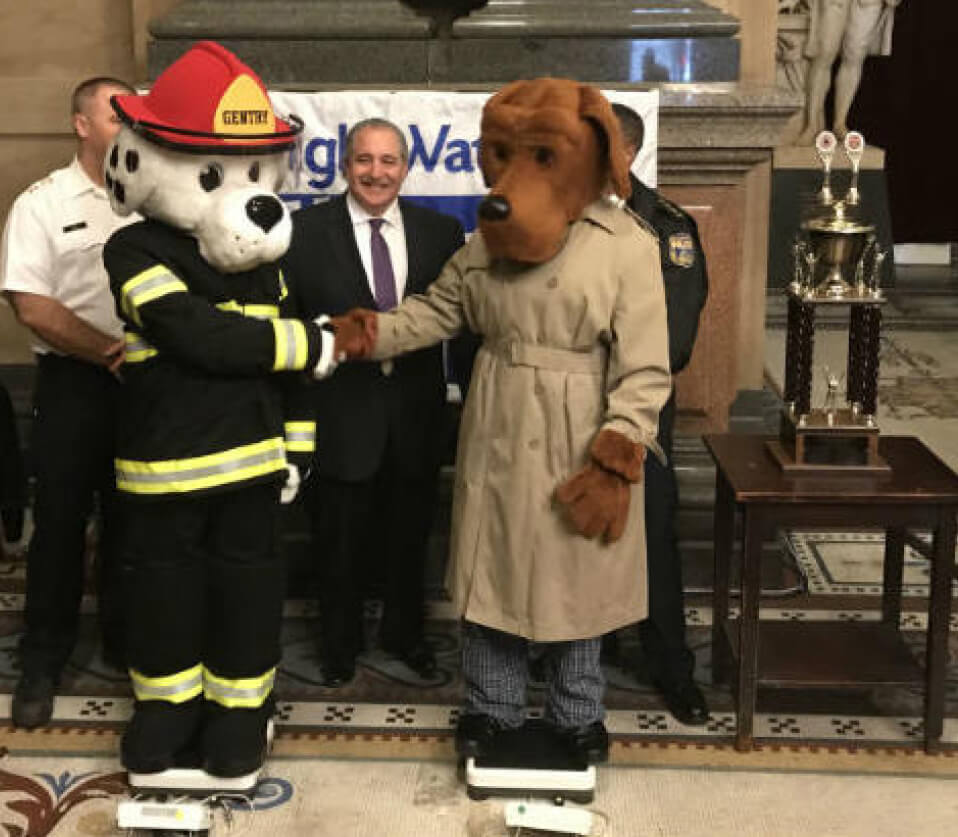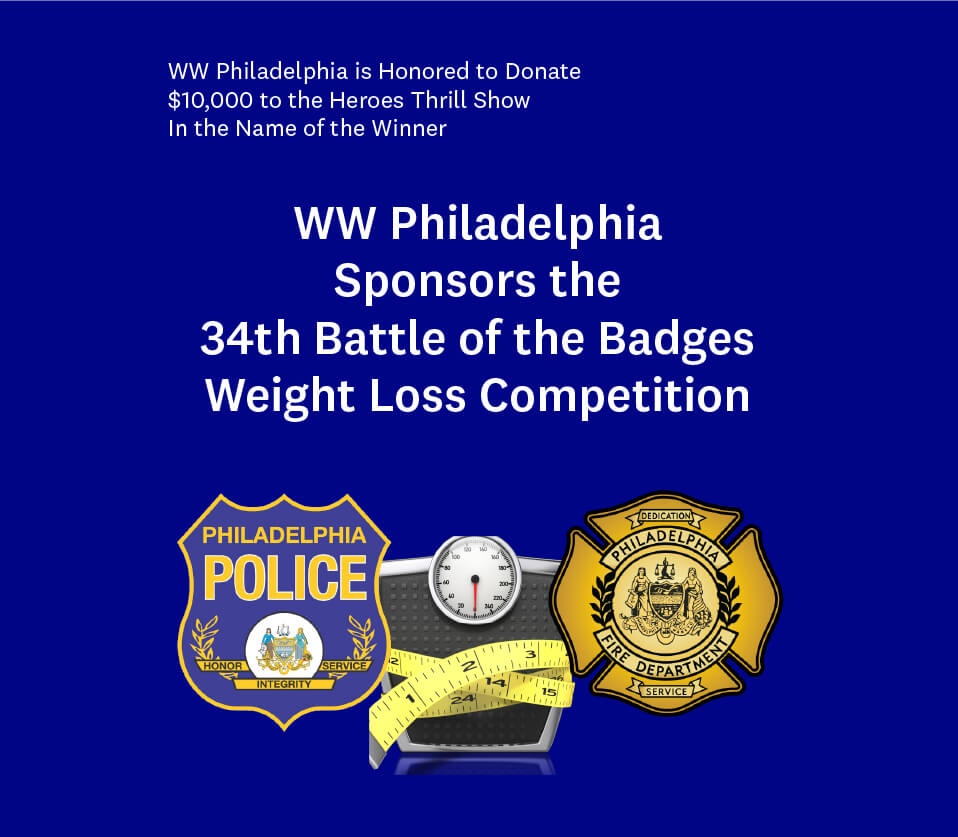 Competition Ended December 18, 2021.  We will announce the winners in March, 2022.
ELIGIBILITY:
All Philadelphia Fire & Police Personnel
Retirees & Civilian employees of each department
Spouses & children (13–16 with doctor's note)
REGISTRATION & WEIGH-IN AT THE FOLLOWING WW PHILADELPHIA WEIGHT WATCHERS STUDIOS:
Center City Studio • 1500 Walnut Street • Suite 100 Mezzanine
Academy Studio • 3342 Grant Avenue (Grant & Academy)
Grant Studio • 1619 Grant Avenue
South Philadelphia Studio • 2112 S. Broad Street (Broad & Snyder)
Ardmore Studio • 50 Greenfield Avenue • Suite 202 • Ardmore
Bensalem Studio • 357 Hulmeville Road • Bensalem
Glenside Studio • 113 S. Easton Road • Glenside
Jenkintown Studio • 261 Old York Road • Fox Pavillion Suite 105 • Jenkintown
Plymouth Meeting Studio • Plymouth Meeting Mall • 500 W. Germantown Pike • Church On The Mall
Studio@ Roxborough Presbyterian, 8230 Ridge Ave
IDENTIFICATION: 
Employees & retirees will be required to present your payroll number at time of registration.
Family members will be required to register at same time as employees & retirees.
After the initial weigh-in and WW Workshop, participants may attend together or alone.
REQUIREMENTS:
Attend one Workshop weekly. Pay a weekly fee of $5. Attend more if you like, at no additional fee.

Missed Workshops require payment of missed Workshop fee(s) upon return, in order to keep your Membership active and current.

Weigh-in at least 10 out of 13 weeks so as to have your loss included in your final department's total loss.
PRIZES:
WW Philadelphia will donate $10,000 to the Hero Thrill Show, Inc., in the name of the winning department, which will be determined by the highest percentage of average weight loss from among the top losers in each department. That department will be awarded the coveted trophy, as well!
Also, a gift will be awarded to each department in the name of the Police Officer and Firefighter with the greatest weight loss. In addition, five runners-up from each department with the greatest weight loss will also be awarded a gift.
And … to continue to attend WW consecutively until reaching Lifetime status, participants will be offered the discounted weekly fee of $10.00!
NOTE
Independence Blue Cross (PA) reimburses their members for Weight Watchers meeting fees.
For information and an enrollment form, call the Health Resource Center at 1-800-ASK-BLUE.