Chocolate-almond nice cream
SmartPoints® value per serving
Total Time: 
  10 min   
Prep: 7 
min  Cook:  3 min  
Serves: 1
Pureed, frozen bananas form the base of this ice cream-inspired recipe. It's best to use bananas that are ripe but not bruised or browned. Get creative with your flavors by swapping in different types of chocolate chips, coconut, or chopped dried fruit.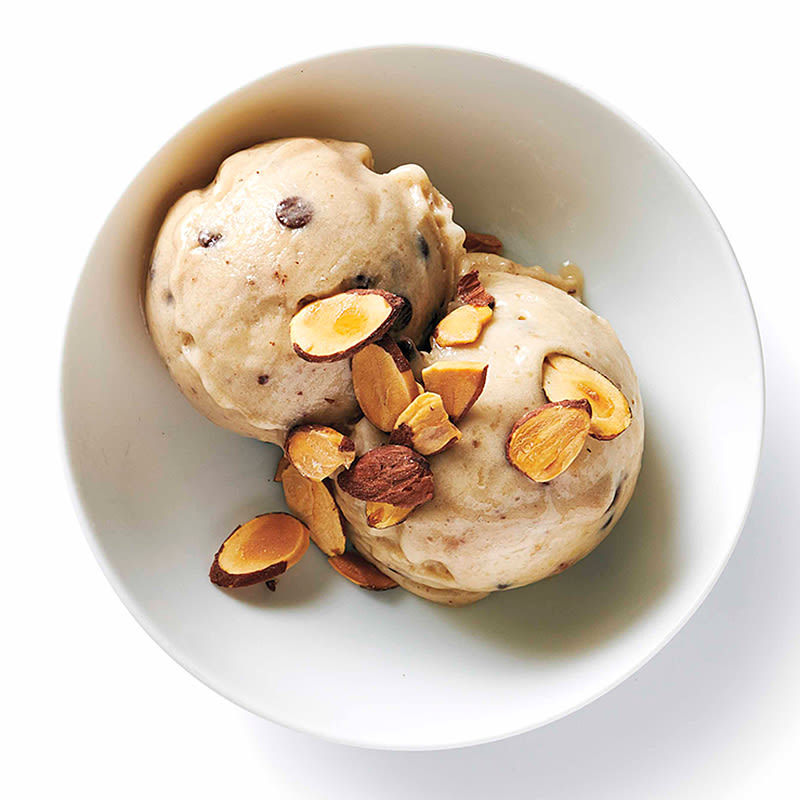 Ingredients
Banana(s)
4 large, ripe
Vanilla extract
½ tsp
Mini semisweet chocolate chips
¼ cup(s)
Sliced almonds
½ Tbsp, toasted
Instructions
1. Peel bananas; cut into 1-inch chunks and place in large zip-close plastic freezer bag. Seal and freeze until frozen solid, 2–3 hours.
2. Place bananas in a food processor; puree, scraping down sides with a rubber spatula. Add vanilla and pulse to combine. Serve immediately, or for firmer texture, transfer mixture to a container and freeze until ready to serve; allow to soften about 10 minutes at room temperature.
3. Use a rubber spatula to stir mini-chocolate chips into pureed mixture, then top each serving with 1/2 Tbsp almonds.
4. Serving size: 1/2 cup with 1/2 Tbsp almonds